Wedding Photography at Crystal Springs Rhododendron Garden
October 17th, 2021
The Venue: Crystal Springs Rhododendron Garden
If you have your heart set on the Crystal Springs Rhododendron Garden to celebrate your wedding, we're here to help you navigate this incredible venue! We'll fill you in on all the need-to-know facts about planning your wedding at this site and offer photography advice.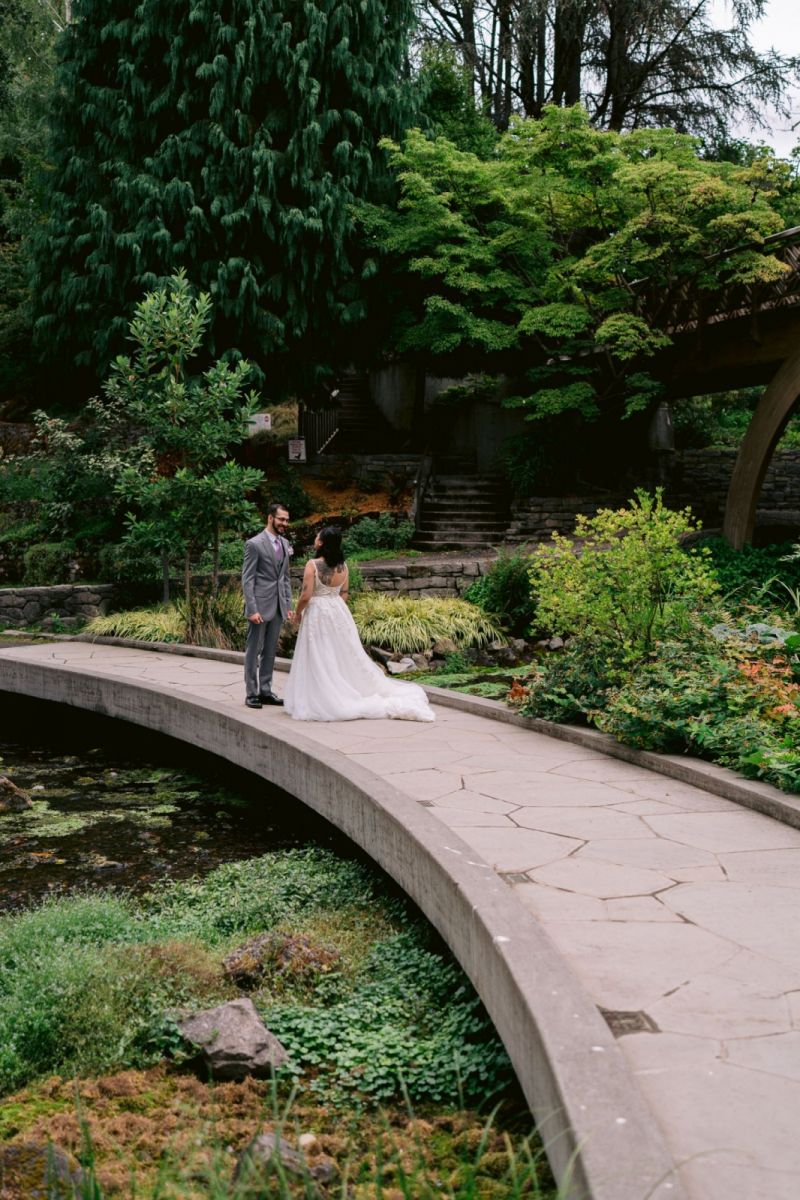 The When and the Where
This coveted location in Portland, Oregon holds their wedding season from May through October. It's highly encouraged to book early! Gorgeous wedding sites like this one don't remain available for long. Begin by contacting Crystal Springs to book your date. From there the gardens can offer guidance in finding wedding coordinators, caterers, florists, and music. Of course Trung Phan Photography would love to fulfill your photography needs!
The gardens have three main wedding locations to choose from: The Meadow Site, The Woodland Site, and The Jane Martin Site. While you may have a favorite site in mind for your ceremony, it's a good idea to have a second choice in case your first choice is not available for your selected date.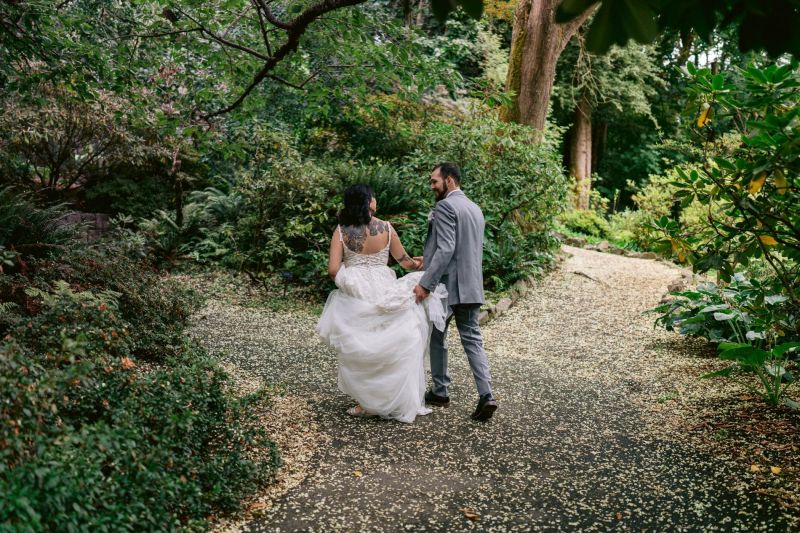 Guidelines for the Venue
This is a beautiful space for the public to enjoy, so respecting the grounds is a must. Here are some quick rules to remember:
Clean up all trash, and do not dump ice or drinks on the grounds.
Stay on the lawn and designated pathways.
Liability insurance is required.
For Covid-19 masks are highly recommended.
Our Suggestions for Capturing Your Special Day
Since we're familiar with the grounds, we have some suggestions to take amazing shots! Here are some of our favorite locations and pictures from Crystal Springs.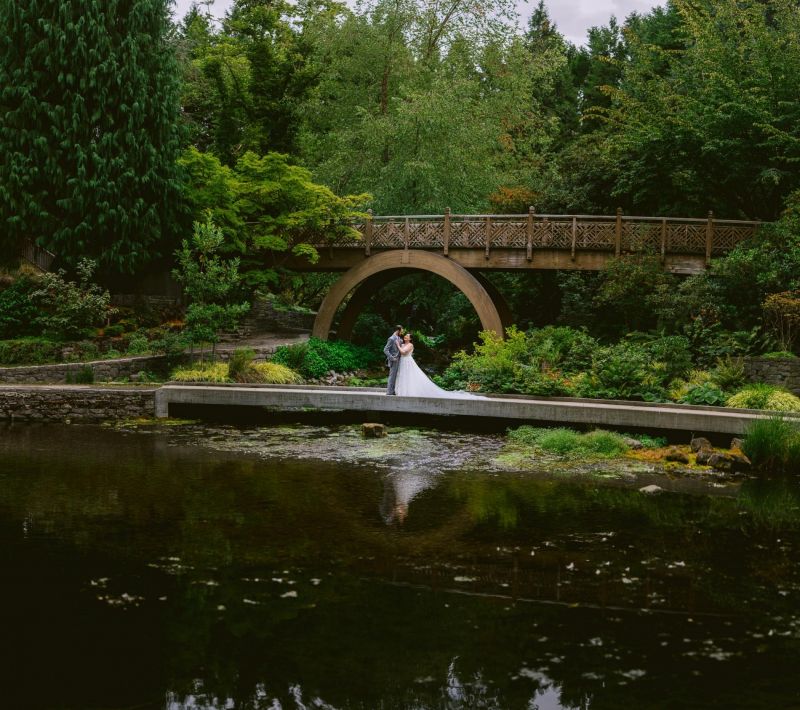 The bridge area is a stunner! It's approximately 20 feet from the entrance, and the symmetrical architecture of the bridge creates a perfect frame reflected in the pond. If you're lucky, you might find a family of waterfowl taking a swim.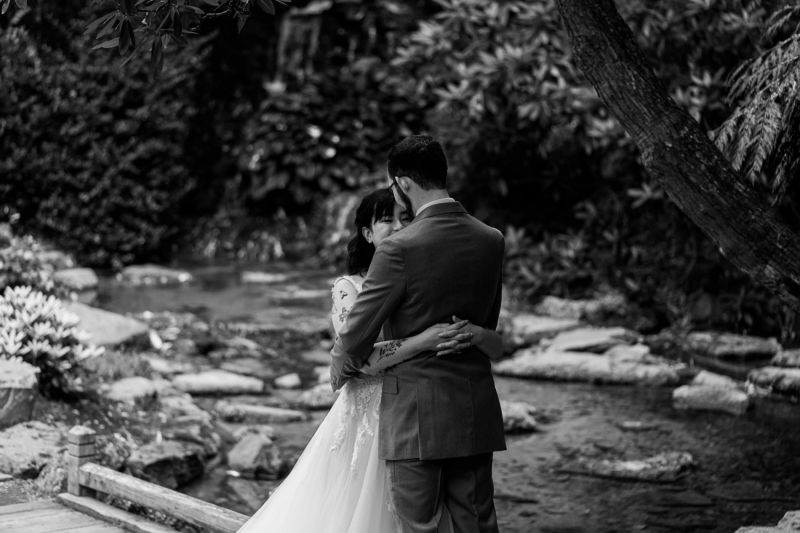 A little further in you'll be surprised to find a hidden waterfall. This will be a charming feature for your photos, and you will be provided a reprieve from the sun in this shady spot. But be warned, this is a high traffic area!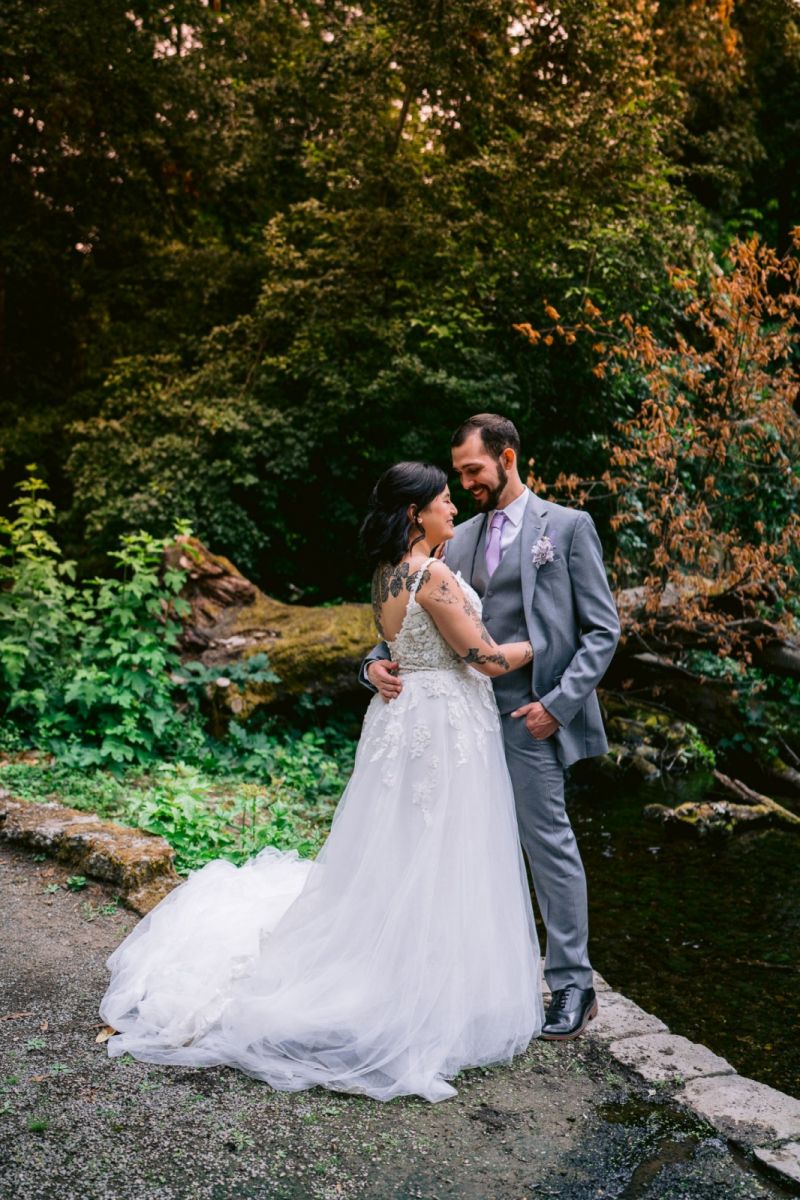 Just past the waterfall and the pond is another bridge that leads into an open natural area. Sometimes this location is used for weddings, so if your ceremony is being held at another site you must take some shots in this area as well.
Photography Guidelines
As a photographer, Trung Phan Photography has to stay on top of the rules that venues have in place for photo shoots! Here's what we know about the photography guidelines at the Rhododendron Gardens:
A photo shoot involving two people (including the photographer) costs $35 per hour, with an additional $10 per hour per person up to 10 people.
Video shoots require a permit from Portland and a fee paid to Crystal Springs.
Drones must also have a video permit.
Do not perch on walls, and do not obstruct pathways.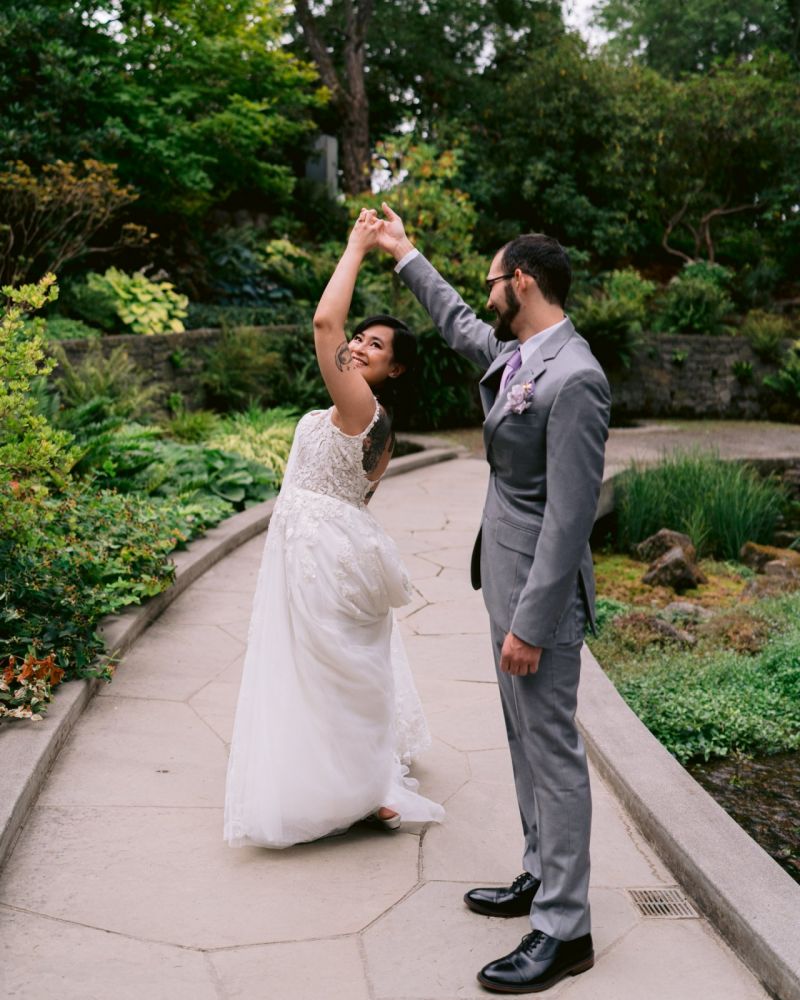 Crystal Springs Rhododendron Garden is ready to bring you a joyful wedding day! We hope we've helped you get on track with planning your special day at this stunning location and that our photography expertise has helped spark some inspiration for the photos you'd like to shoot. We love returning to this site over and over again, but we treat every wedding photoshoot at Crystal Springs with the individual unique care every couple deserves.
Related Posts